Gospel Teachings

Sponsored by :
The Perth Central Christadelphian Ecclesia Inc.


View of an entrance gate, to the
Temple of Ezekiel's Prophecy.

Study to shew thyself approved unto God, a workman that needeth not to be ashamed, rightly dividing the word of truth.
2Timothy 2:15
Serious Books Really Worth Reading
These books are in .pdf format and are available to download free of charge for use on electronic reading devices.
---
Elpis Israel by John Thomas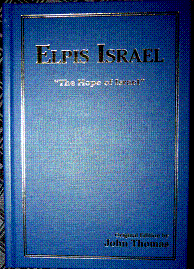 Click to read...
From the Author's preface...
The nature of the work is indicated on the title page ("being an exposition of the Kingdom of God, with reference to the time of the end, and of the age to come"). It is a work showing what the Bible teaches as a whole, and not the elaboration of a new or fantastical theological theory, or as the vamping of an old one. It demonstrates the great subject of the scriptures, namely: "The Kingdom of God and of His Anointed without which they would be as a nut whose kernel perished....
---
Nazareth Revisited by Robert Roberts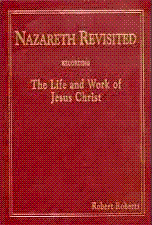 Click to read...
Arguably the finest exposition of the life of Jesus Christ outside of the Gospels themselves.
Nazareth Revisited: Preface:

It is no new thing to try to exhibit Christ's wonderful life in biographical form. Varied in times past and recent have been the efforts in this direction. That the author should add to the number of such efforts may seem superfluous or presumptuous or superfluous, if previous efforts have been successful; presumptuous, if it argue an opinion that they have been failures. Perhaps it is neither one nor the other. Other efforts may have been successful in a measure that still leaves the way open to something more complete.
But, the author, with a sense of pain at the seeming arrogance, is impelled to go further and to say that, in order to give a truthful conception of the personage whose memory is enshrined in the four gospels, something totally different is needed from any Life of Christ that has yet appeared. That this book is that something in an exhaustive form, he dares not, with a full sense of human insufficiencies profess. But he thinks it is at least a step towards it. It has in some respects a new picture to exhibit; a new story to tell; new and not new; new as to current models, not new as to the original which it seeks to reproduce.
---
---
See also
The Gospel in Brief.
Audio Downloads.
Audio Visual Downloads
Free Booklets.
Serious Reading.
Public Addresses.
The Gospel in Detail.
Free Seminars.
What is on in Perth.
Which Bible.
Contact Details.
Home.
---
---

---